Welcome to REA:APPRRE
Welcome to the Religious Education Association, an Association of Professors, Practitioners, and Researchers in Religious Education. We meet and work together to advance substantive research, probing scholarship and practical approaches to religious education, particularly through our journal Religious Education and our scholarly monograph series Horizons in Religious Education.
We are an international multi-faith organization which gathers in person once a year. Given recent events in the United States, the Steering Committee of the REA Board has issued the following public statement concerning the synagogue attack in Pittsburgh: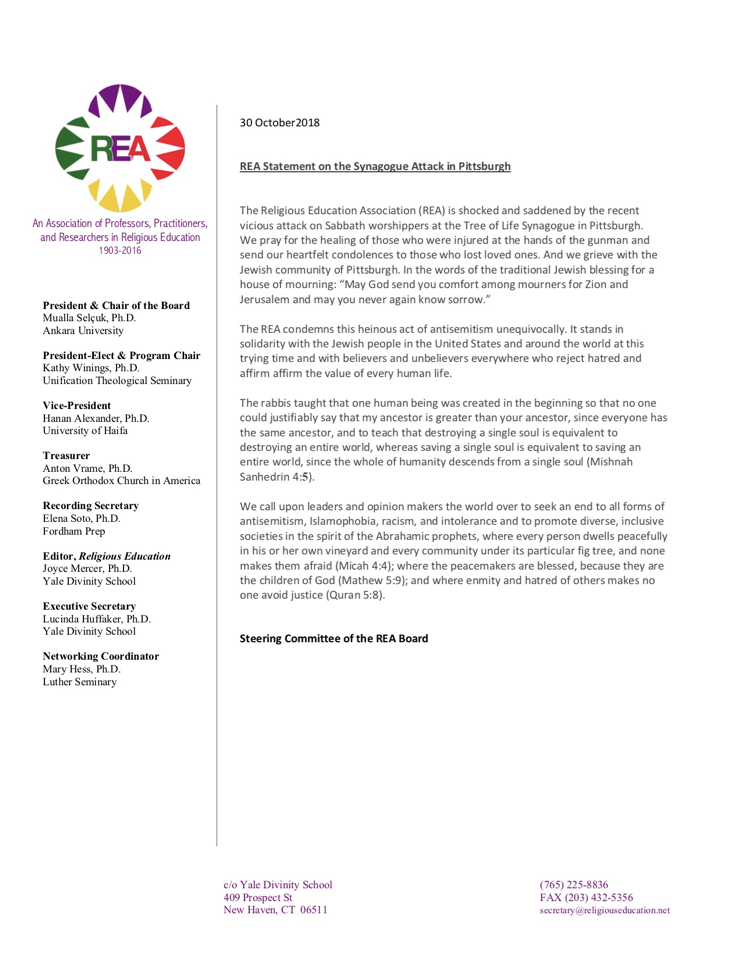 Use the menus above (next to our logo) and the footer below to navigate through the site. Please let us know if you need something that can't be found on this site. Thanks for visiting!