website creator
We honor past members of REA:APPRRE in these memorials
Steffano Montano, September 24, 2021
Ancestors walk among us. It is with a heavy heart I write to let you know Dr. Steffano Montano passed away on September 24. More than a prophet, poet, and pedagogue, Dr. Montano was and is a beloved friend, father to Malaya, partner to Christina, and colleague to us all. In volume 115, issue 1 of our journal, Dr. Montano challenged the field to "look deeply into the cultural structures, identities, and needs of those whom we are engaging in religious education." He challenges us to see and hear our members and our communities into their full humanity. Steff did that for all of us. He saw us, his colleagues, into deeper existence. We will miss his presence and hope to share his vision for the guild: one where love and justice go hand-in-hand.
You can read more about Steffano's life and support his continued work and legacy.
by Patrick Reyes, REA VP and 2022 program chair
Mercedes Iannone, April 1, 2021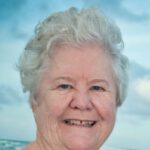 We are grieved to note that Mercedes Iannone passed on April 1, 2021. Her obituary reads as follows:
Mercedes R. Iannone, age 83 of Hollywood, died peacefully at her home on Thursday, April 1, 2021 surrounded by her loving family. She will be remembered most for her unwavering faith, generous heart, and love of her husband, two daughters, five grandchildren, nieces, nephews, students and friends.
Mercedes was born August 23, 1937 in Pittsburgh, PA to Mercedes and John Rodgers. Along with her sisters Frances and Anne and brother Jack, she enjoyed a childhood rooted in the love, faith and traditions of their parents and their large Irish family.
She is survived by her husband Joseph A. Iannone. Their deep love and partnership throughout nearly 50 years of marriage is an inspiration to their family, friends and all who know them.
Mercedes' greatest joy was her family. In addition to her husband, Mercedes is survived by her daughters and sons-in-law: Katherine M. and Matthew D. Hagood of Plantation, FL and Amy I. and James M. Tierney of Melrose, MA; and, her beloved grandchildren: Joey and Delaney Hagood, and Michael, Jack and Ryan Tierney. She was happiest shopping with her daughters and making pizza with her grandkids.
Mercedes was a pioneer as a religious educator. She proudly built lifelong relationships with her students and colleagues. Mercedes received her B.A. from Ohio Dominican University, her M.A. from Duquesne University, and her Masters in Marriage and Family Counseling from St. Thomas University. As a member of the Dominican Order, she began her career teaching in high schools in various parts of the country. In 1971, she married Joe. Soon thereafter, she earned her Doctorate of Ministry from St. Mary's Seminary & University while working at Good Shepard Parish in Mount Vernon, VA and raising two young daughters. In 1982, Mercedes and Joe moved their family to South Florida. There she thrived as a professor and a leader of the Institute of Pastoral Ministries at St. Thomas University. As a frequent speaker and instructor at schools and programs across the country, Mercedes' impact extends far beyond St. Thomas and South Florida. She retired from St. Thomas in 2013, but remained active in several organizations and continued to mentor many former students.
A private funeral service has been held. A celebration of Mercedes' life will be held at a later date when her family and friends can gather together safely.
Memorials can be made in her honor to a cause she supported from its inception, the Atelye Thevenet Woman's Artisan Cooperative in Miami's sister-diocese of Port-de Paix, Haiti. Visit https://www.atelyethevenet.com/donate.
Arrangements by Landmark Funeral Home; 4200 Hollywood Boulevard, Hollywood, FL 33021 954-989-8220 Please leave online condolences at www.landmarkfuneralhome.com
To Plant Memorial Trees in memory, please visit our Sympathy Store.
John Lawrence Elias, September 25, 2019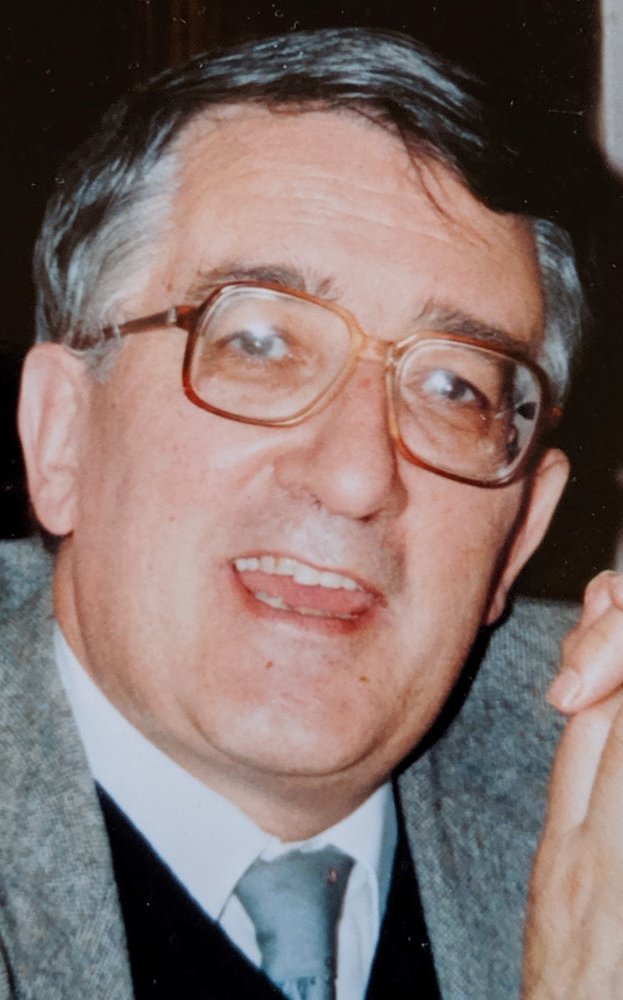 Dr. John Lawrence Elias, a longtime Madison resident, died peacefully at home on Wednesday, September 25, 2019 surrounded by the love of his family.
John was born on December 23, 1933 to the late George and Josephine Elias. He was raised in Philadelphia and settled in Madison 42 years ago with his beloved wife, Dr. Eleanor J. Flanigan and their cherished daughters.
John's incredible career in education and religious education began while serving the church through his ministry in the Diocese of Allentown. John went onto earn his doctorate in philosophy of education at Temple University. He was a professor at LaSalle University, Temple University and Fordham University. At Fordham University, John developed three doctoral programs, and mentored over 85 doctoral students, many who are now world-renowned theologians, Bishops, and 3 University presidents. He wrote over 15 books and hundreds of articles on religious and adult education, and social justice. John's dedication to his field of expertise and catalog of work was widely renowned. He was selected as one of the 100 most influential Christian Educators of the 20th Century.
John was always there for his family and he was their rock. He was a dedicated and loving husband, father, grandfather and friend. His wisdom, warm nature and intellect will be deeply missed by all who knew and loved him. He leaves behind an immeasurable legacy from his years as a professor, mentor and philosopher that will live on indefinitely.
Gary Chamberlain, September 10, 2018
[From David Powers]
With both sadness at his loss and joy for his many contributions, we write to share the following news with you. Professor Emeritus Gary Chamberlain passed away on Monday, September 10. Dr. Chamberlain taught at Seattle University from 1979 – 2009. He was a faculty member and Past Chair in the Theology and Religious Studies Department and was a critical figure in the development and growth of the Environmental Studies Program. In 1980, he became the director of the Seattle University Master of Religious Education (SUMORE program), and held that position until 1988. Dr. Chamberlain also played a substantial role in the creation of the Institute for Theological Studies (ITS), which eventually gave birth to the School of Theology and Ministry. More recently, Dr. Chamberlain published two books on ethics and water use, including one that came out just last month. He was deeply involved in the life of the university in many ways within and beyond the classroom, including work on the original Faith and Justice Committee.
Gary had a passion for our students and spent his Seattle University career educating them to deepen their faith in the service of justice. Gary began the "Belize Outreach" and led that student immersion with Campus Ministry for nearly 15 years. He also accompanied students to the Ignatian Family Teach-In and School of the Americas protest at Ft. Benning, GA, from its inception in 1999 until 2008.
Gary is survived by his wife Sharon and their twin sons Ben and Mike. Funeral services will be held at the Chapel of St. Ignatius on the Seattle University campus at 2pm on Friday, September 21. At Gary's request, his good friend Pat Howell, S.J. will be presider and homilist. All are invited to join us in this remembrance and celebration.
Rev. Dr. Mario DiSouza, CSB, September 27, 2017.
Dr. DiSouza held the Basilian Fathers Chair in Religion and Education at the University of St. Michael's College in the University of Toronto. He was named a Fellow of St. Michael's College in October of 2014. He served as Dean of the Faculty of Theology from 2009 to 2014. He also served as President and Vice Chancellor of Assumption University, Windsor, earlier, and was a world leader in the field of religious education.
Fr. D'Souza was born in Karachi, Pakistan, in 1956, and moved to Canada as a young adult. He was ordained to the priesthood in 1991, celebrating his 25th anniversary of ordination last year. He began teaching at St. Michael's Faculty of Theology in 1991, and, other than his time at Assumption (Jan., 2005-Aug., 2006), the Faculty remained his home until his death. He brought to the classroom a rich academic history of his own, having received degrees from Boston College, the University of St. Michael's College, the University of Toronto, the University of Calgary, and University College, Dublin. A passionate educator and prolific researcher, Fr. D'Souza produced many works over the course of his career, his most recent being Catholic Philosophy of Education: The Church and Two Philosophers, published in October, 2016 by McGill-Queen's University Press. Earlier this year, the process had begun to consider Fr. D'Souza for full professorship. Loved by his colleagues, his friends, and, most importantly, his students, Fr. Mario will be deeply missed.
Rev. Dr. George Brown, Jr.,
Beloved husband, father, grandfather, professor, colleague, mentor, and friend, completed his faith-filled journey on Earth at his home in Grand Rapids and began his life with the Savior on April 30, 2017. George was born on December 19, 1942, in Philadelphia, Pennsylvania, to George and Miriam (McNeal) Brown and he grew up in Feasterville, Pennsylvania. On June 4, 1965 he married Willa Schaver in Erie, Illinois. They were blessed with four children, Sarah who died in infancy, Steven, Douglas, and Jeffrey. George was a graduate of Neshaminy High School (1961), Central College (1965, BA), Western Theological Seminary (1969, M.Div.), Princeton Theological Seminary (1972, Th.M.), and Michigan State University (1989, PhD). He was ordained by the Reformed Church in America (RCA) in 1969 as minister of Word and sacrament and served as pastor at Pottersville Reformed Church in Pottersville, New Jersey from 1969 to 1973 and as minister of Christian education at Central Reformed Church, Grand Rapids, Michigan, from 1973 to 1988. In 1988 he became Dean of Faculty at Western Theological Seminary in Holland, Michigan. He was appointed Associate Dean at Western in 1996 and was elected to the office of General Synod Professor of Theology in 1997. From 1999 until his retirement in 2012 he served as the G.W. and Eddie Haworth Professor of Christian Education at Western. George was declared G.W. and Eddie Haworth Professor of Christian Education Emeritus in 2012 and General Synod Professor Emeritus in 2013. He was a member of Christian Educators Reformed Church in America (CERCA), the Association of Presbyterian Educators (APCE), the Association of Professors and Researchers in Religious Education, the North American Professors of Christian Education, the Reformed Church in America's Commission on Christian Education and Discipleship, the Faith Alive Board of the Christian Reformed Church, and the Central College (Pella, Iowa) Board of Trustees.
Yolanda Smith
Past president of the REA:APPRRE, November 2016.
From the Dean at Yale Divinity School:
It is my sad duty to report that Yolanda Smith has passed away. Yolanda was a beloved member of our community whose gentle but buoyant and courageous spirit inspired all of us. We will miss her sorely.

Yolanda was educated at three different institutions. She remained in her home state for her undergraduate training and earned her bachelor's degree from Arizona State University. She then headed east and earned an M.Div. from Virginia Theological Seminary (1990) before returning to the West where she completed her education by earning a M.A. and Ph.D. in theology at Claremont (1997).

She joined the YDS faculty as a visiting assistant professor in Christian education in 2000. She became member of the core faculty as an assistant professor in 2002, serving in this capacity until 2008 when a bout with cancer forced her to change directions. On disability, she continued to serve YDS part-time as a research scholar and a lecturer. She was able to teach at least one course each year through the 2014-2015 academic year. She was recognized by her peers in the profession when she was elected president of the Religious Education Association (2012-2013).

While at YDS Yolanda launched a project that has had an impact on all of us, "Been in the Storm So Long." It chronicles the history of African-Americans in theological education with a focus on YDS. Lecia Allman '16 M.Div. worked on this project with Yolanda while she was a student at YDS and from this project provided a great deal of the material that we have used during Black History Month. If you have not visited the web site, I urge you to do so. Listen to Yolanda explain the project: http://storm.yale.edu.

About a year and a half ago, Yolanda went home to Phoenix to care for her dying mother. While she was there, she had a relapse of her own cancer. She was positive about her future, even though the odds were against her. In all of the conversations that I had with her about her illness and arrangements with YDS, she never expressed self-pity or asked for special consideration. In my first year as dean, I gave her my word that as long as her health permitted and I was dean, she would have a place at YDS, a promise that I have never regretted.

Yolanda died Wednesday morning in Dallas. She was staying with her sister Valencia, who was caring for her. I know that I speak for faculty, staff, and students who knew her when I say that we have lost a wonderful human being and a fine Christian. We will all miss her quiet and polished presence, her calmness in the face of death, and her contributions to our community. We do not yet have details about the arrangements for a funeral but will pass them on when we have them. I am grateful that I could call her a colleague and friend.

Best wishes,

Greg Sterling
Allen Joe Moore
Long time leader and member of REA, died on September 18, 2016.
Born September 7, 1927, Allen Joe Moore was named after his two grandfathers, whom he liked to call the "heretic" and the "preacher." He inherited the free-thinking of Pa Crider and the preaching enthusiasm of his Grandfather Moore. As an undergraduate at Southwestern University, Allen served as pastor of Gause and Milano Circuit and preached in revivals across central Texas, becoming known as the "Little Preacher." He continued to blend pastoral ministry with study, completing an M.A. in sociology at Baylor University, focused on social pathology, and a Bachelor of Divinity at Perkins School of Theology, Southern Methodist University.
As a pastor, Allen was known as a "builder," building congregations and physical structures in Texas towns of Mooreville, Rosenthal, Kennedale, and Moody. He soon became a leader in young adult ministries, serving over time as Executive Secretary for the Methodist Board of Education in Central Texas; Director of the Wesley Foundation for North Texas College and Texas Women's University; and Director of Young Adult Work for the denominational Board of Education. In the latter, he and colleagues created innovative programs for young adults, including apartment ministries, travel seminars, workshops on values and sexuality, and ecumenical networks. They also produced "Faces," a film that focused on the public and private faces of young adults.
Overlapping his church service, Allen earned a PhD in Boston University, writing one of the first dissertations in the United States on practical theology and graduating in 1963. During the Boston years, he served the Chestnut Street Congregational Church in Worcester, MA, and did clinical work at the Boston Psychopathic Hospital.
Upon graduation, Allen began his 31-year professorial career at Claremont School of Theology in California. There he redesigned the program in religious education and pioneered new courses for theological curricula: practical theology, communications, and human sexuality. During these years, he published two books, and more than 100 book chapters and journal articles, focusing on theology and culture. His first book, The Young Adult Generation, was based on interviews with young adults in sites across the U.S. and Europe. In the next years, Allen's research and writing focused on family life, sexuality, homosexuality, and gay rights. In his last 20 years, he returned to some earlier themes, focusing on Christianity and popular culture; the social context of theology; liberation approaches to education; and the relationship between practical theology and religious education. During this period, he edited Religious Education as Social Transformation and a widely read essay on liberative religious education.
Allen was also an administrator in Claremont School of Theology, serving periods as Associate Dean of Students and Dean of Summer Studies. He was Vice President and Dean of Academic Affairs in his last eight years (the first as Acting Dean). He was also a leader in professional guilds, co-founding the Association of Seminary Professors in the Practical Fields (forerunner of Association of Practical Theology), which he served as first President.
Allen is survived by his spouse, Mary Elizabeth Moore, and by his five children: Glenda Kittinger, Nanette and Mike Fox, Joyce Janette Cable, Clifford Laurence and Sheryl Mathews, and Rebecca Mathews. He is also survived by eight beautiful grandchildren and their families: Jason and Kristen Kittinger with their son Henry; Michael and Kristin Kittinger with their children Jackson, Adela, Ava Grace, and Ella Kate; Steven and Olivia Kittinger; Christopher and Kelly Fox with their daughter Tyler; Jennifer Fox Applegate and Rick Applegate with their children Devin, Robert, Trysten, Sophie, and Syrus; Curtis and Brandy Cable with their children Haley and Kiley; Kevin Cable with his son Robby; and Kylie Mathews. The family invites people who wish to honor Allen to contribute to the Allen J. Moore School of the Prophets Scholarship Fund, Boston University School of Theology, 745 Commonwealth Ave., Boston, MA 02215.
David Fremchak
President emeritus of the Seminary Consortium for Urban Pastoral Education (SCUPE), suffered a sudden heart attack and died while at home in Florida on May 15, 2016. Dave served as president and founding director of SCUPE from 1976 – 2010. He was 73.
Before coming to SCUPE Dave served as an urban pastor and adjunct seminary professor in the Boston area. He held degrees from Bethel Theological Seminary and Andover Newton Theological Seminary.
Called at a young age to lead this start up organization, Dr. Frenchak helped build SCUPE over the years to become a robust consortium of seminaries that specialized in urban contextual theology. His wide-ranging relationships with various constituencies in the Chicago, including churches and funding institutions, allowed many new opportunities to emerge. Among them was the development of theological education programs rooted in African-centered theologies – Center for African American Theological Studies (CAATS) — and in Latin American-centered theologies (Advanced Latino/a Theological Education (ALTE). These programs prepared urban ministers for effective ministry in their respective communities. Dave continued to teach at SCUPE for several years after he retired. For much of that time his wife, Rev. Carol Ann McGibbon, partnered with him in building up SCUPE.
David is survived by his beloved wife, Carol Ann McGibbon, two daughters Karis and Janis, and two grandsons Kyle and Gabe.
Matthew William Geiger
Leader of the REA Schools Working Group, died on March 9, 2016, in his home in Alexandria, Virginia, surrounded by his parents and loving wife Emily. He had battled cancer for the last two years. Matthew was the son of William Ebling Geiger, Jr. and Edwina Pordum Geiger. He was born on November 8, 1972 in Carbondale, Il, and moved with his family to Vermont in 1974. He graduated from Rice Memorial High School in South Burlington after receiving his primary education in Essex Junction schools. After one year at SUNY Oswego, Matthew transferred to UVM, where he completed majors in both History and Religion, as well as a minor in Philosophy, in 1997. He lived with Benedictine monks in Chicago while doing graduate studies at the University of Chicago, from which he received a Master of Divinity in 2004. Following several adjunct instructor positions at local colleges, he began his high school teaching career at St. Mark's School in Southborough, MA. He moved in 2007 to St. Stephen's & St. Agnes School (SSSAS) in Alexandria, where he taught in the Religion department up until his death. He continued his studies while doingaward-winning teaching at SSSAS and earned a Doctor of Ministry degree from Virginia Theological Seminary in 2013.
Matthew's commitment to the service of others was evident from a young age. While at Rice, he was involved in missionary trips to Selma and to Caracas, Venezuela. He later traveled with teams to Guatemala and El Salvador. These experiences reinforced his growing commitment to service of those in need and inclusion of all in the human family.
Matthew found a confluence of his interests in scholarship and service in high school teaching. In his brief academic career, he made substantive contributions to the teaching practices of high school religion and ethics. He published papers and essays having their origin or foundation in his doctoral work ("Religious Education Person to Person: the Reflective and Relational Practice of 'Notebooking' in an Academic Setting") in major journals, one reviewer characterizing the work as 'groundbreaking'. Matthew's manuscripts recently accepted by Religious Education and by British Journal of Religious Education will be published posthumously. Matthew also gave a number of invited lectures and organized workshops at national meetings of the Association of Religious Education. The substance of his teaching was one-on-one interactions with his students, and he was deeply committed to each of them. After his illness became known, he received countless cards, texts, and visits responses from former students who recalled specific conversations that they had with Matthew which were important in their paths to personal development. Matthew and his family were heartened and encouraged by these outpourings and offer their deep thanks and gratitude to all who reached out.
He enjoyed reading, classical music, and going anywhere with Emily. As a young man, Matthew loved playing sports, and was a Little League all-star pitcher and infielder. He was a four-year varsity basketball player at Rice, where he became an accomplished point guard and set a school record for assists. He continued to enjoy playing and watching these sports as an adult, and was a regular attendee at Washington Nationals games. He eventually forgave his father for raising him as a Buffalo Bills fan.
Matthew's greatest good fortune was meeting the math and economics teacher Emily Catherine Repp at SSSAS. Matthew and Emily were married in Alexandria, VA on July 18, 2009 and built a deep relationship based on mutual unconditional love. Emily remained Matthew's greatest strength and source of meaning during his illness. Matthew is survived by Emily, by his loving sister Karen Marie Geiger, and by his mother Edwina and father William. A Mass of Christian Burial was held on March 14, 2016 11 AM, at Our Lady of Queen of Peace in Arlington, VA, and a memorial service was held on March 16, 9 AM, for SSSAS students and faculty at the Virginia Theological Seminary. Matthew requested that donations in his name be made to Monastery of the Holy Cross, 3111 S. Aberdeen St., Chicago, IL 60608 or on-line at http://chicagomonk.org/get-involved/.
Professor Kate Dooley, OP, Ph.D. died December 1, 2015.
She taught at Edgewood College (Madison WI) and Rosary/Dominican University (River Forest, IL) before her appointment at Catholic University of America in Washington, DC. Her writings focused on liturgical catechesis, with emphasis on the history of the catechumenate, the relationship between theology of confession and penance, and the practices of the early Christian church around initiation. Professed as a Dominican Sister of Sinsinawa Wisconsin( since1953), her funeral was held at the motherhouse of the sister in Sinsinawa.
Joanne Chafe
Past president of REA (1985–89), died in Ottawa on Friday, February 17, 2012, at the age of 60. Predeceased by her husband Jan Kolaczek in 1999, by her mother Philomena in 2001 and her father Gerald in 2004.
She had worked for 35 years with the National Office of Religious Education (NORE) of the Canadian Conference of Catholic Bishops (CCCB). Since December 2000, she was the Director of NORE and Secretary of the English Sector Episcopal Commission for Catechesis (formerly the Commission for Christian Education).
After working as a religious education coordinator with the Roman Catholic School Board in St. John's, Newfoundland, Ms. Chafe joined NORE in 1977, beginning as an Assistant Director and member of the NORE catechetical team, and then in 1983 serving as its project specialist in the adult portfolio.
Ms. Chafe attended the October 1997 International Congress in Rome for the promulgation of the revised General Directory for Catechesis, and also served as President of the Religious Education Association of the United States and Canada and as President of the International Forum on Adult Religious Education.
The Funeral Mass was held on Ash Wednesday, February 22, at Annunciation of the Lord Church in Ottawa. Burial was held in St. John's, Newfoundland, on February 25, 2012.
C. Ellis Nelson, 95, died on June 9, 2011, in Austin, Texas.
Ellis Nelson's pioneering research and writing about forming Christian disciples through the life of a congregation, coupled with his deep wisdom, gentle wit, and genuine humility, endeared him to several generations and secured his place in the history of the American Presbyterian Church. The only son of Carl and Elizabeth Nelson of Beaumont, Texas, Nelson married Nancy Gribble in 1941. He earned degrees from Austin College, Austin Presbyterian Theological Seminary, The University of Texas, and Columbia University, and was a research fellow at Oxford University in 1964 and 1972. Nelson was ordained by the Presbyterian Church and served as associate minister for University Presbyterian Church, Austin, and as chaplain to the State School for the Blind. Ellis Nelson's contributions to church life in the twentieth century are noteworthy. In a career that spanned sixty years, he was a minister, researcher, author, consultant, as well as seminary professor, dean, and president. He taught, researched, and wrote well into his tenth decade (he published his last book at age 92). To the very end, Ellis Nelson's meticulous scholarship, steady presence, and ever-present humor made him a trusted advisor and valued friend. Nelson began his teaching career at Austin Seminary in 1940. He left in 1957 for New York's Union Theological Seminary where he was named to the The Skinner and McAlpin Chair of Practical Theology and served as dean. In 1974 he became president of Louisville Presbyterian Seminary and served until he retired. He and Nancy returned to Texas and he became interim president at Austin Seminary where he remained on the faculty until his death. He lectured or taught at many U.S. and foreign seminaries. He also served in the public sector: the Texas Legislative Council, the Fair-Housing Committee in Tenafly, New Jersey; and as a founder of the National Council on Religion and Public Education in New York.The Nancy Gribble and C. Ellis Nelson Chair in Christian Education at Austin Seminary was established in 2002. In addition to his beloved wife of seventy years, Nancy, survivors include his son, Ellis Stark, wife, Veronica, and son, Brian; daughter, Karin, husband, John McAnlis, and children, Nancy, Ian, and Carolyn; and sister, Selma. Ellis and Nancy's daughter, Joy Elizabeth, preceded him in death.
Harold W. Burgess
Faculty Emeritus at Asbury Theological Seminary, passed away on March 28, 2011 at his home. Burgess was born to school teachers William K. and Gladys Burgess on Oct 8, 1933 in Marlette, Michigan. Harold was ordained to pastoral ministry in the Missionary Church in 1962 and served several churches throughout his lifetime. He invested his life in teaching at: Mountain View Bible College, Alberta; Bethel College; the University of Notre Dame; Messiah College, Pennsylvania and Asbury Theological Seminary. Harold received his Master of Divinity degree from Asbury Theological Seminary in 1958, began his teaching ministry with the Seminary in 1978 as Professor of Christian Education and Pastoral Ministry, and officially retired 23 years later. In 1983 Dr. Burgess, along with Dr. Dennis Kinlaw, helped to establish The Francis Asbury Society where, through Feb 25, 2011, he was actively involved in writing, editing and publishing resources to further the message of Biblical holiness. His family includes his brother Philip (Marie) and his sister, Nancy Quinn; his wife Marcia; his daughter, Colleen Fitch and her children: Emily Kuehnemund (Stephen), Mary Slininger (Chris) and Katherine Fitch; his daughter, Cheryl Amstutz and her children: Daniel (Kathleen), Hannah, Abigail and Joel and their father, Brian Amstutz.
Terence Michael Copley
British academic and author passed away January 17, 2011 at age 72. For almost all his adult life, Copley had been a member of the Society of Friends. Copley was Professor of Educational Studies (Religious Education) at the University of Oxford, England and also Emeritus Professor of Religious Education at the University of Exeter, where he served as Professor of Religious Education from 1997 until 2007. Copely also served as a Religious Education teacher and then deputy head-teacher of a comprehensive school. He was a well-known speaker at academic conferences and teacher training provision. His writings cover the history of Religious Education and 'spiritual development' in state-maintained schools in England and Wales and methods of teaching biblical narrative in primary and secondary schools. His work includes the BIBLOS project on teaching the Bible in a secular environment and a number of books for children. Copley had a Methodist background but had been a Quaker for many decades. He received a Lambeth degree of Doctor of Divinity from the Archbishop of Canterbury. The dearly loving husband of Pauline, a much loved Father of Sandra, Terry and Lisa also a dear Grandfather of Daniel, Lyle and Lucy, Copley was a loving Brother and a good friend of many.
Dorothy Jean "DJ" Furnish, was born August 25, 1921 in Plano, Illinois. She graduated from Merrill Junior High, Rock Falls, IL (1935); Parker High School, Chicago (1939); Cornell College, Mt. Vernon, IA (1943) and Garrett-Northwestern University, Evanston, IL (MA, 1945). Dorothy Jean served as Director of Christian Education (DCE) at Trinity Methodist Church, Hutchinson, KS, from 1945-52, as Assistant Professor of CE, Nebraska Wesleyan University (1952-57), and DCE, First Methodist Church, Lincoln, NE (1952-65). In 1968 she received a Ph.D. in Religion from Garrett-Northwestern where she taught until she retired (1991). Professor Emerita Furnish published a history of the rise of the profession of director of religious education in the 20th century. She also published three books on her progressive theory of teaching the Bible to children, leading many workshops, always accompanied by her guitar. She was an avid camper, hiker and photographer who loved Rocky Mt. National Park. Dr. Furnish died on January 3, 2011. She is survived by her partner of 50 years, Dr. Mary Jo Osterman, Louisville; her brother, Dr. Victor Paul Furnish, Dallas, TX; two nieces, Brianna Furnish, Grosse Point Park, MI and Rebecca Furnish McNeal, Dallas; great-niece and nephew, Kailey and Evan McNeal, Dallas. She was preceded in death by her baby sister, Charlotte (1926), her father, the Reverend Reuben McKinley Furnish (1961), and her mother, Mildred Lorraine Feller Furnish (1985).