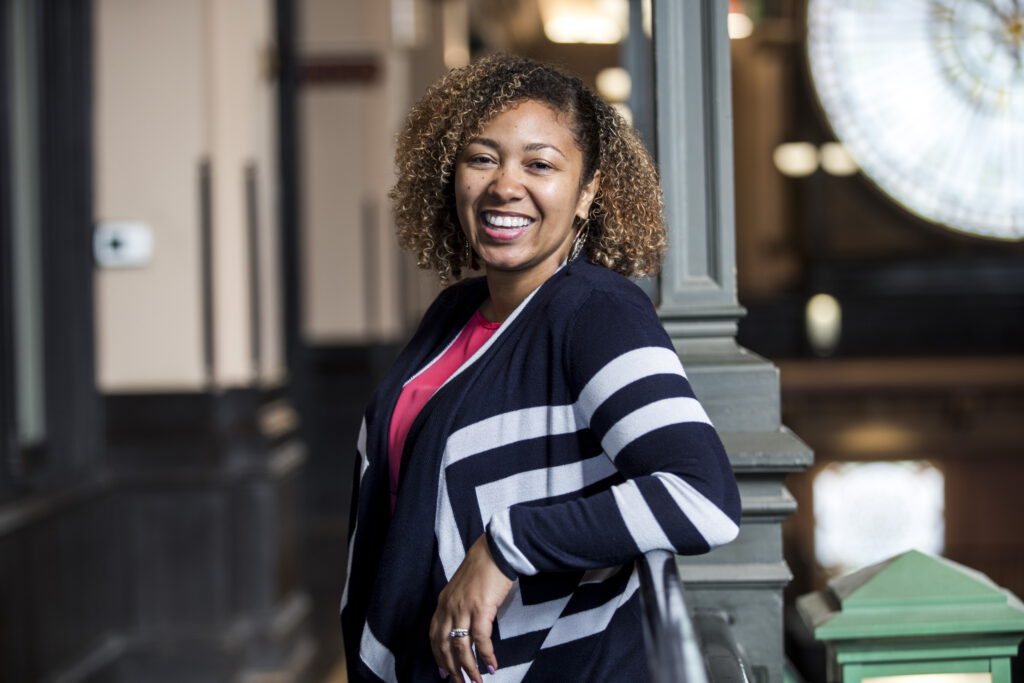 The Board of the Religious Education Association is pleased to announce that Dr. Lakisha Lockhart, Assistant Professor of Practical Theology at Chicago Theological Seminary, has agreed to be our next executive secretary starting as of July 15, 2020. Dr. Lockhart takes up this role following the retirement of Dr. Lucinda Huffaker, who has agreed to remain in a consulting role through October.
The search committee for the REA executive secretary consisted of co-chairs Mary Young and Jack Seymour; members Maureen O'Brien, Gina Robinson, and Josh Lunde-Whitler; and ex-officio member Hanan Alexander.
They presented the following recommendation to the Board of the REA, who enthusiastically voted to accept it:
In conducting our search, the committee spoke with the REA president and current executive secretary to determine a job description; advertised for the position; solicited recommendations and applicants; reviewed applicants; determined three finalists; reviewed references; interviewed all; and determined a recommendation. We were delighted with all applicants and we are enthusiastic about this recommendation of Dr. Lakisha Lockhart.

The criteria we examined in our search included the following: knowledge of and vision for REA; perspective on religious education and the roles of the field; commitment to the inclusive vision of REA – international, interreligious, and intercultural; administrative skills including planning, communicating, supervision, finances, and team-building; technological proficiency; and pedagogical creativity.

Dr. Lockhart is an energetic, creative, practical theologian and religious educator. She evidenced a refreshing familiarity with religious institutions and the academy as well as the potential public impact of our field. She is sensitive to people who work in these areas and is aware of the challenges many younger educators face to build a career in the midst of cultural change. Her vision for what REA can become is rich with creativity, relevance, optimism, and adaptive change. She shares the commitments of REA to a widening and inclusive vision of our association and its potential impact.

We were impressed by her pedagogical creativity (e.g. play, embodiment, and use of technology). She offered concrete examples of how REA members could draw on our own extensive and diverse practices of teaching and learning to enhance our annual REA meetings as well as our ongoing collaborative work. She had constructive suggestions of how to enhance our interactions throughout the year.

Moreover, we believe that Dr. Lockhart will assist us all in REA to focus our attention on the current state of our field while encouraging us to envision additional ways we can live out our mission and vision. We are confident that she will work hard to ensure that the multiple voices in our community are heard and connected with the community, including those of younger, under-represented, international, and interreligious scholars and practitioners.

Her personality, professional manner, gifts as a young scholar, and passion for the values of REA make her a welcome recommendation for the position of REA Executive Secretary.
Photo credit: Forum for Theological Exploration