Resetting Your REA Password
To access member services, including getting member pricing on the annual meetings, you must first supply your membership login and password to authenticate yourself as a member.
If you can't remember your password, please follow the steps below. Please read them all before you begin, since the first step will take you away from this screen.
1. Click the "Lost your password?" link.
This link will be available on any page asking for a password. Or you can just click on it here: Lost your password?
2. Fill in your email address on the form that appears.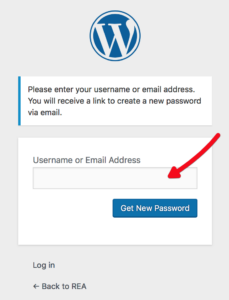 You must use the same email address that is already on your REA member profile. If you are not sure what that address is, please send us a note and we can look it up for you.
Make sure to click the "Get New Password" link.
3. Wait for an email from our website.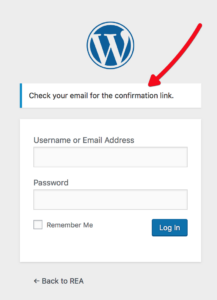 This step is the most difficult. Be patient. This email may take as long as 15 to 20 minutes to arrive. Also, depending on how your mail reader is set up, this message may end up in a spam folder, or a promotions folder, or some other hidden spot. Searching for a message "from: wordpress [at] religiouseducation [dot] net" might help you dig it up.
It is important to be patient and find this message because every time you generate a new password reset message the old one becomes invalid. In other words, only finding the most recent message will help you reset your password.
4. Click on the link found in the message.
This message will be addressed to your email address, but you may not be familiar with the username shown on it. Don't worry about that. We assign random user names, so they won't be familiar. Just click on the password reset link provided in the message.
5. Type in your new password.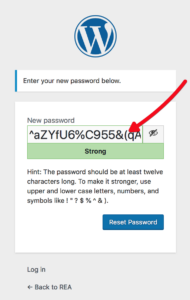 Type your new password in the field provided. You only type it once, WordPress does not ask you to confirm it. So type carefully and be sure you set your password to the characters you intend to remember. Note that WordPress will helpfully suggest a strong password, you are free to accept it or type in one of your own. If you accept the suggested password, just make sure to copy it and keep it in a safe place before you click the "Reset Password" button.
6. You did it!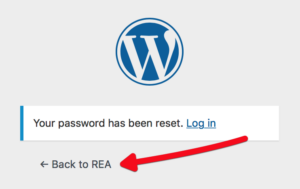 Yeah, five steps are enough, don't you think? Just click the "Back to REA" link to get back to the REA pages and use your email address and new password whenever challenged for credentials on a member page.
If you have any trouble, please use the "Report a Problem to Staff" link at the bottom of any REA page (even this one). Thanks!